I work with adults to address struggles with mood, coping, relationships, and life transitions.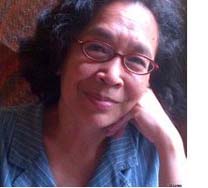 I specialize in working with those who feel "different," and whose sense of difference creates distress. Issues may include concern about "fitting in," alienation from family members and significant others, and uncertainty about identity, appearance, and community. Left unresolved, these challenges can yield interpersonal conflict, anxiety, depression, addiction, and self-harm. Acknowledged, they can provide opportunities for growth and healing, deepening one's sense of self, purpose, and belonging.
I draw upon each person's inherent strengths to help alleviate undue distress and functional impairment. My professional background in art and design, education, technology, business, and social work provides an unusually diverse, creative platform for therapeutic collaboration.
I look forward to hearing more about you and ways I can be of help.
©2011-2018 Loretta Staples